Acquisition brings Ohio building owners streamlined services, more resources, expanded building type expertise
[Columbus, Ohio] – In 2011, Legat Kingscott did its first project at Upper Arlington Schools—a small makeover of a high school retail store. The next year, the store's sales doubled. The firm then led larger projects, the most recent of which is a $12 million addition and partial renovation to Tremont Elementary School. When the City of Upper Arlington saw the firm's design of the district's Professional Development Center, it commissioned the Columbus studio to do six projects, highlighted by an upgrade of the city's municipal center.
Such stories of strong relationships and successful projects that open new opportunities have propelled the architecture and interior design firm since its founding in 2001.
Now Legat Kingscott begins the next chapter in its evolution—founding partner Legat Architects has acquired Legat Kingscott, making it the Chicago-based firm's fifth Midwestern studio. Henceforth, the Columbus studio will be named Legat Architects.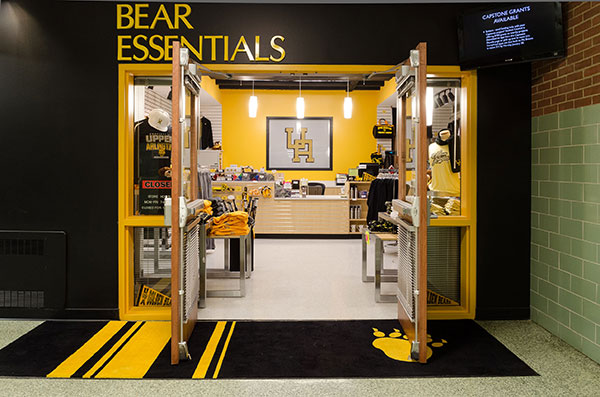 Patrick Brosnan, President/CEO of Legat Architects, said, "While there will be a name change, we'll still have the same talented people in the Columbus studio, plus building owners across the State of Ohio will have greater access to resources, a faster design process, and broadened expertise."
Integration into Legat Architects' network fortifies the Columbus studio (known for its educational facility design) with a large portfolio of additional building types: corporate, governmental, hospitality, mixed-use, recreation, and transportation. Additionally, the transition gives the studio's clients access to specialty services such as sustainability/energy and building envelope (e.g., roofs and walls) consulting.
Origins: Relationships and Repeat Business
Legat Kingscott was founded in 2001, when Legat Architects (based in Chicago) and Kingscott Associates (based in Kalamazoo, Michigan) opened the Columbus studio to serve the growing preK-12 and higher education marketplace in central Ohio.
In May of that year, Legat Architects' associate Dennis Paben graduated from the University of Illinois with a master's degree in architecture. The next day, he moved to Columbus. Three days later, Dennis arrived at Legat Kingscott's new studio at 8 a.m. Paben, the firm's first official full-time employee, did not leave until midnight—but he met his deadline.
During the ensuing weeks, Legat Architects team members joined Dennis in the Columbus studio as the workload began to grow. The studio's first major projects, two new schools in Licking Heights, finished on time and within budget, plus they received rave reviews from the community, teachers, and students.
In 2009, Paul Garland, a seasoned project manager and graduate of The Ohio State University, took the helm as director of the Columbus studio.
Today, Garland, Paben, and their studiomates count among their clientele 23 school districts, 6 higher education providers, and 4 municipalities.
Brosnan attributes much of the studio's success to "dedicated employees motivated by design challenges, strong client relationships, and partnerships with local architecture firms."
Following are a few of the studio's high-profile projects:
Additions and renovations at eight Newark City Schools facilities, including over 300,000 square feet of additions and renovations that virtually recreated Newark High School
Kent State University's Tuscarawas Performing Arts Center, featuring a 1,100-seat main theater
A preK-12 school that consolidated four New Boston schools in one modern facility
Renovations that tripled the size of The Ohio State University's Spine Research Institute
An expansion that will bring high-tech simulation training opportunities to Cuyahoga Community College's Public Safety Training Campus
Many of the studio's projects started with research, master planning, and community engagement. Through that process, the team learned about community goals and values, then carried out the vision with additions, renovations, and new construction at multiple facilities.
Brosnan also credits the studio's growth to its employees' willingness to listen to clients' needs, then respond with a customized design.
"They created a building just for us," said former New Boston School District Superintendent Mike Staggs regarding a new preK-12 building. "There was no cookie cutter approach."
Columbus: Vibrant, Stylish, and Family-oriented
When Brosnan and a colleague sat down in 2000 to create the business plan for an Ohio studio, they did intense research to determine the right location. "Columbus turned out to be the ideal place," he said. "It's centrally located, and projections showed long-term growth with schools, colleges, and hospitals. Additionally, our goals aligned with the Columbus area's emphasis on family values and the belief that everyone deserves an opportunity to excel."
Their predictions proved accurate—the city made news for the way it bounced back from the recession. According to Fortune magazine, hourly wages in the U.S. increased at an annual rate of 2.1% in 2014-2015. Columbus, the national leader, saw an hourly wage rate growth of 6.2% during that same time. Columbus Business First reports that the city is poised to grow from 2.02 million residents in 2015 to 2.65 million in 2040. This year, Columbus surpassed Indianapolis as the nation's 14th largest city.
Downtown Columbus is a bustling urban destination rich in in entertainment and dining options. The New York Times called it "a Midwestern style capital" and The Chicago Tribune praised it as "an artsy and edgy destination." Fashion Times' survey of top fashion designers named Columbus the third major fashion hub, behind New York City and Los Angeles.
Newark High School: Reinvention of a Campus
Newark High School's campus had ten separate buildings that dated back to the 1960s. The Columbus studio designed campus-wide improvements. Half the buildings were knocked down and over 300,000 square feet of additions and renovations connected the remaining structures to create a single facility.
One district concern was whether the construction would interfere with daily operations of the 1,600-student school.
Paul Garland said, "It took a great deal of effort to coordinate utilities during design so that as we took down old buildings and built new ones, we didn't effect school operations."
The result was that over three years of construction, not one day of school was lost because of construction issues. The project not only allowed school to remain in session during construction, but also finished on time and under budget.
The Ohio State University: Advances in Spine Research
Among the many advances stemming from The Ohio State University's Spine Research Institute are barcode scanners that drastically reduce carpel tunnel injuries for cashiers and car rotating devices that enable mechanics to avoid back injuries.
When the institute outgrew its space, it turned to the Columbus studio. Resulting renovations revived the institute and tripled its size. The expanded space features three motion capture labs that help researchers determine how certain activities impact the spine, as well as a computer lab that houses up to 50 graduate level researchers. The institute also uses the space to create virtual and 3-D printed versions of patients' spines to explore and practice surgery options.
Beyond Columbus with Strong Partnerships
Once it established a regional foothold, the Columbus studio expanded its project reach to the Cleveland market by using its educational expertise to create partnerships with local firms.
Brosnan said, "Through partnering with local architects on some projects, we've learned much more about communities than we could have ever hoped to learn alone. The collaboration has repeatedly resulted in a more advanced product."
Five years ago, an architect resident of Shaker Heights, ten miles east of Cleveland, gave Brosnan a tour of the uniquely developed community and its beloved historic architecture. The local architect's firm and the Columbus studio then led a three-year master planning process with Shaker Heights Schools. Recently, the district commissioned the Columbus studio to lead design of $30 million in renovations at eight of its historically significant schools. And the same local architect that gave Brosnan a tour is on the team!
A similar result occurred when a local architect with a strong relationship with Orange Schools (Pepper Pike, Ohio) found value in partnering with Legat Kingscott. The firms have worked successfully together on district-wide master planning, programming, and concept design at that district.
New Boston Local Schools: "Masterpiece" Unites Four Schools
New Boston Local Schools, 100 miles south of Columbus, had not built a new school in 91 years. The district hired the Columbus studio to design one technology-enhanced facility to replace all four of its existing schools.
But there was a challenge—an enrollment upsurge created the need for a pre-kindergarten component that was not included in the initial plan for the new school. The State of Ohio only allowed a certain amount of square footage for the school. The district needed more space, and the budget could not get any larger!
The Columbus studio got to work designing alternatives and adjusting the building design to finally fit the preK component within the funded plan.
Dennis Paben said, "We asked ourselves, 'What if we took a little square footage from this space, a little from this one, and rethought how every space—even the hallway—is used?' The result: we designed a space for preK and stayed within the allotted square footage!'"
Not only did the final plan integrate a preK component and stick to the State's parameters, but it also delivered a modern preK-8 facility with a neighborhood-style classroom layout where learning is just as likely to be happening outside classrooms as it is within them.
Since completion of the facility, New Boston Local Schools Superintendent Melinda Burnside has seen an increase in teacher collaboration and team teaching. She also commented on the enhanced security within the pods due to the overall facility design and the incorporation of a card access system.
Mike Staggs, superintendent at the time of construction, called the New Boston school a "masterpiece." "Legat was key to our project," he said. "Our entire staff knew what it wanted and the architecture team talked to all of them, from principals to cooks. The students also had input. Together, this created great pride in our new school."
Dennis Paben, who led the New Boston project, has had many rewarding experiences since he walked into the Columbus studio for the first time 16 years ago. What gives him the most satisfaction?
Paben said, "We've designed many projects where people have walked through and said, 'This is everything we wanted and more. It looks like no other facility I have been in.' That's the true reward."
Contact us for Ohio design opportunities, or comment below to share your thoughts on this post.