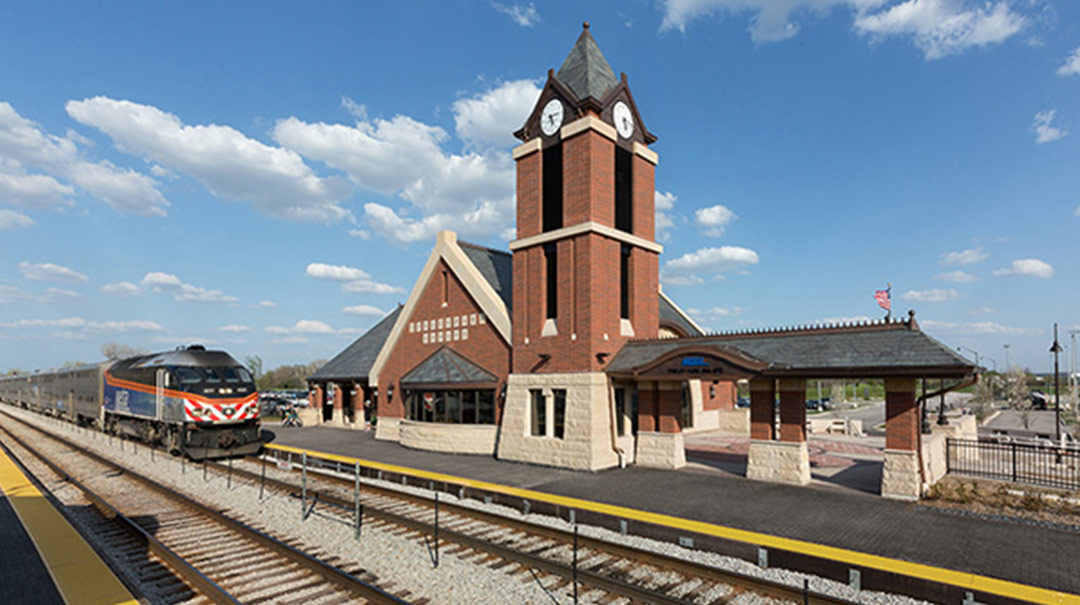 Taking the train used to be an exciting experience. For many travelers, passing by beautiful train stations was an enjoyable part of their journey.
However, in the '60s and '70s, the train station lost its power as a community focal point and a symbol of connection between towns. Speed of construction and saving dollars took precedence over aesthetics and material quality.
Fortunately, we're seeing a resurgence of iconic train stations in many communities. Cities and villages are closing down those decrepit shoebox stations where people bought a ticket then left as quickly as possible. Enter a new wave of stations that encourage citizens to stay, and in some cases, become the heart of the community.
Some communities want a new station to hark back to an earlier time or fit into a long-established downtown. Others want a whole new look that sets the tone for future architecture. In either case, the thoughtfully designed train station can spark development and renewal.
What does your community want its ideal train station to achieve? To blend in? To make a statement? Whichever the case, the station has the potential to be so much more than a place to wait for a train. Beautiful materials and strong design draw attention. Inviting interiors and amenities entice people to stay. A nice outdoor plaza might double as a gathering place for small concerts or community events.
I believe that in the coming years, train stations will continue their rally. In the best scenarios, they will even regain their reputation as the grand civic buildings they once were.